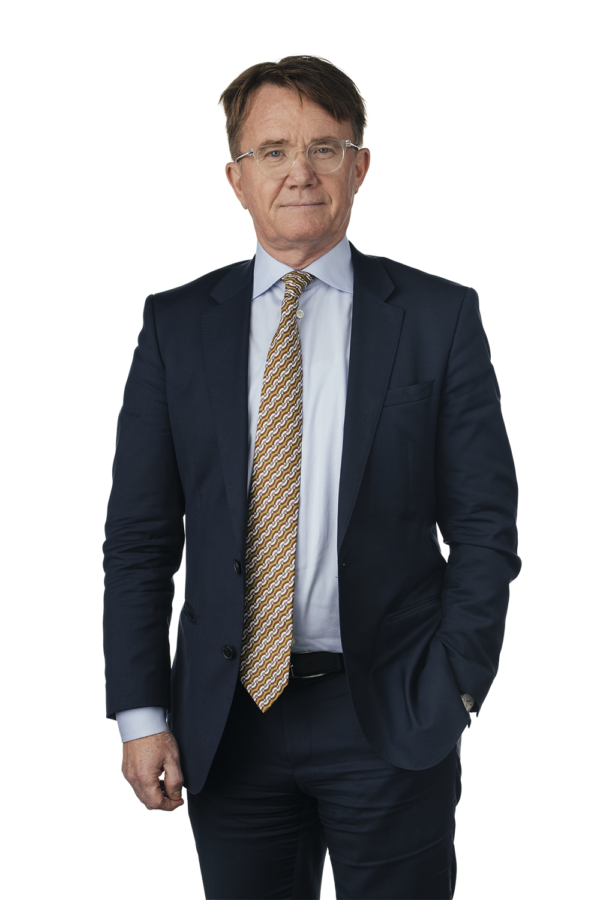 "Johan Hessius' work is consistently good " – Legal 500 
Johan has more than 30 years' experience of corporate law and public and private M&A, as well as divestments across a broad spectrum of industries. His expertise also includes retail and real estate transactions where he has acted for a wide range of domestic and international clients. Johan is on the board of directors of numerous companies, both private and public, and is frequently engaged to chair shareholders' meetings at public companies.
Johan has held a number of positions at the Swedish Bar Association, including several years as Chair of the Stockholm Division.
CV
| | |
| --- | --- |
| 2019 | Cirio Law Firm |
| 2001 - 2018 | Lindahl Law Firm, Stockholm, Partner |
| 1987 - 2001 | Johnson & Johnson Law Firm |
| 1985 - 1987 | Hedberg & Johnsson Law Firm |
| 1983 - 1985 | Södra Roslags District Court, Court Clerk |
| 1981 - 1983 | Law Faculty, Stockholm University, Course Administrator |
Education
| | |
| --- | --- |
| 1983 | Stockholm University, LL.M. |
| 1987 | Soutwestern Legal Foundation, Dallas, US law studier |
Membership
| | |
| --- | --- |
| 1987 | Member of the Swedish Bar Association |
"Johan Hessius' work is consistently good " – Legal 500 
CV
| | |
| --- | --- |
| 2019 | Cirio Law Firm |
| 2001 - 2018 | Lindahl Law Firm, Stockholm, Partner |
| 1987 - 2001 | Johnson & Johnson Law Firm |
| 1985 - 1987 | Hedberg & Johnsson Law Firm |
| 1983 - 1985 | Södra Roslags District Court, Court Clerk |
| 1981 - 1983 | Law Faculty, Stockholm University, Course Administrator |
Education
| | |
| --- | --- |
| 1983 | Stockholm University, LL.M. |
| 1987 | Soutwestern Legal Foundation, Dallas, US law studier |
Membership
| | |
| --- | --- |
| 1987 | Member of the Swedish Bar Association |