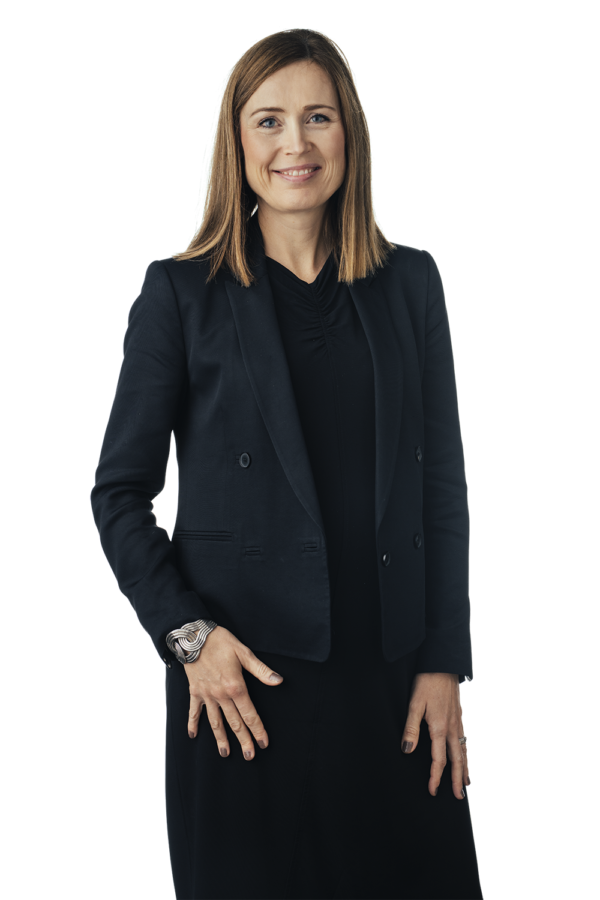 "Ulrica is a very good lawyer with good client-handling skills." – Chambers & Partners
Some quotes from Legal 500:
"We worked with Cirio on a merger control notification. Ulrica Salomon leads a competent and responsive team; they were able to handle notifications in several jurisdictions and large volumes of data."
"Responsive, service-oriented, good communication skills, ability to present complex material. Ulrica Salomon is a specific stand-out partner with associate Miranda Hermansson."

"Ulrica Salomon handled the case in an efficient and timely manner."
"In our cases, Cirio has had broad competence, very good collaboration and quick feedback on their thoroughly completed work."
Ulrica is head of Cirios's Public Procurement and Competition Law group. She has broad experience of all aspects of competition law, including abuse of dominant position, anti-competitive behaviour, merger control and state aid. She also has a solid background in the legal aspects of procurement. Ulrica regularly acts for clients in court disputes, and in their dealings with public authorities. She is frequently engaged to lecture on public procurement and competition law.
Ulrica is also a member of Cirios's group for Compliance and Corporate Investigations, and regularly assists clients with issues relating to anti-corruption and other aspects of compliance/liability.
Ulrica is named as a leading lawyer in Sweden in Competition and EU Law by Chambers & Partners and Legal 500. Quote from Legal 500: "Ulrica is a very strong competition lawyer with a large diversified portfolio. She has significant experience from large and complex pan-Nordic mergers where she has achieved amazing results. She is very approachable and pleasant to work with."
Read more under Ranking and reviews.
CV
| | |
| --- | --- |
| 2019 | Cirio law firm |
| 2001 - 2018 | Lindahl law firm |
| 2006 | Advokatfirman Bech-Bruun, Copenhagen, Visiting Lawyer |
Education
| | |
| --- | --- |
| 2000 | London School of Economics, LL.M. (incl. EU and competition law) |
| 1998 - 2001 | Stockholm district court |
| 1998 | Stockholm University, LL.M. |
Membership
2004
Member of the Swedish Bar Association
Member of the Swedish ICC's competition reference group
"Ulrica is a very good lawyer with good client-handling skills." – Chambers & Partners
Some quotes from Legal 500:
"We worked with Cirio on a merger control notification. Ulrica Salomon leads a competent and responsive team; they were able to handle notifications in several jurisdictions and large volumes of data."
"Responsive, service-oriented, good communication skills, ability to present complex material. Ulrica Salomon is a specific stand-out partner with associate Miranda Hermansson."

"Ulrica Salomon handled the case in an efficient and timely manner."
"In our cases, Cirio has had broad competence, very good collaboration and quick feedback on their thoroughly completed work."
CV
| | |
| --- | --- |
| 2019 | Cirio law firm |
| 2001 - 2018 | Lindahl law firm |
| 2006 | Advokatfirman Bech-Bruun, Copenhagen, Visiting Lawyer |
Education
| | |
| --- | --- |
| 2000 | London School of Economics, LL.M. (incl. EU and competition law) |
| 1998 - 2001 | Stockholm district court |
| 1998 | Stockholm University, LL.M. |
Membership
2004
Member of the Swedish Bar Association
Member of the Swedish ICC's competition reference group