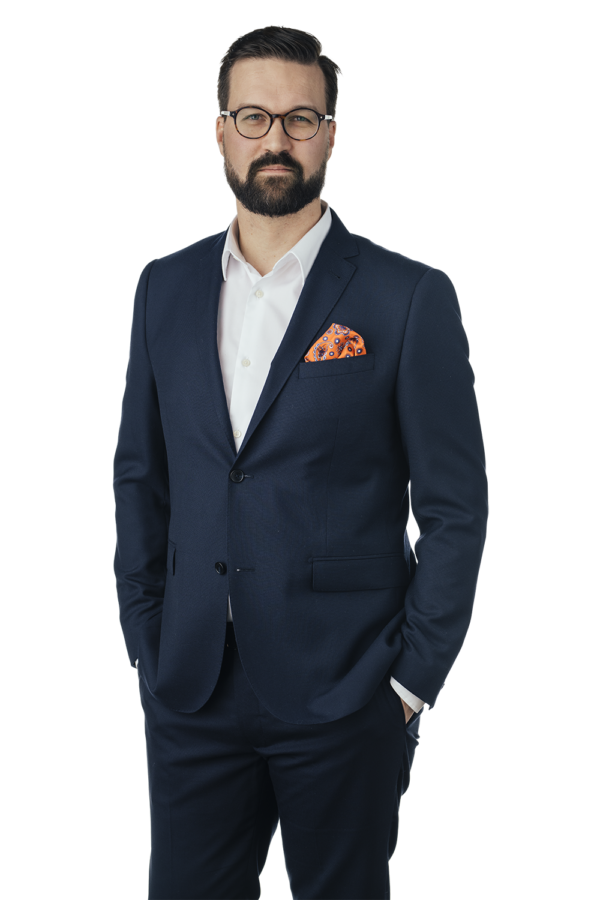 Daniel is head of Cirio's Dispute Resolution team.
With over 20 years of experience in Swedish and international legal proceedings and arbitration, Daniel has acted as counsel for Swedish, foreign, and multinational companies.
His extensive expertise spans various industries and legal areas, including insolvency law, director and professional liability, insurance law, construction contracts, IT contracts, data protection law, M&A, and general commercial agreements.
Daniel's mandates entail that he regularly appears before courts and arbitral tribunals and he has advocated before both general courts (including the Supreme Court) and administrative courts, as well as before arbitral tribunals under various arbitration rules. He also sits as arbitrator in commercial disputes.
CV
| | |
| --- | --- |
| 2019 | Cirio Law Firm |
| 2010 - 2018 | Lindahl law firm |
| 2008 - 2010 | Svea Court of Appeal |
| 2006 - 2008 | Advokatfirman Wijk & Nordström |
| 2004 - 2006 | Uppsala Disctrict Court |
| 2003 - 2004 | White & Case Advokatbyrå |
Education
| | |
| --- | --- |
| 2019 | Arbitrator Training Program, hosted by the Swedish Arbitration Association (SAA) and the Arbitration Institute of the Stockholm Chamber of Commerce (SCC) |
| 2004 | Uppsala University, LL.M. |
| 2001 | Katholieke University, Leuven, Belgium |
Membership
2011
Member of the Swedish Bar Association
Swedish Arbitration Association (SAA)
Försäkringsjuridiska föreningen (Swedish section of the International Insurance Law Association, AIDA)
CV
| | |
| --- | --- |
| 2019 | Cirio Law Firm |
| 2010 - 2018 | Lindahl law firm |
| 2008 - 2010 | Svea Court of Appeal |
| 2006 - 2008 | Advokatfirman Wijk & Nordström |
| 2004 - 2006 | Uppsala Disctrict Court |
| 2003 - 2004 | White & Case Advokatbyrå |
Education
| | |
| --- | --- |
| 2019 | Arbitrator Training Program, hosted by the Swedish Arbitration Association (SAA) and the Arbitration Institute of the Stockholm Chamber of Commerce (SCC) |
| 2004 | Uppsala University, LL.M. |
| 2001 | Katholieke University, Leuven, Belgium |
Membership
2011
Member of the Swedish Bar Association
Swedish Arbitration Association (SAA)
Försäkringsjuridiska föreningen (Swedish section of the International Insurance Law Association, AIDA)