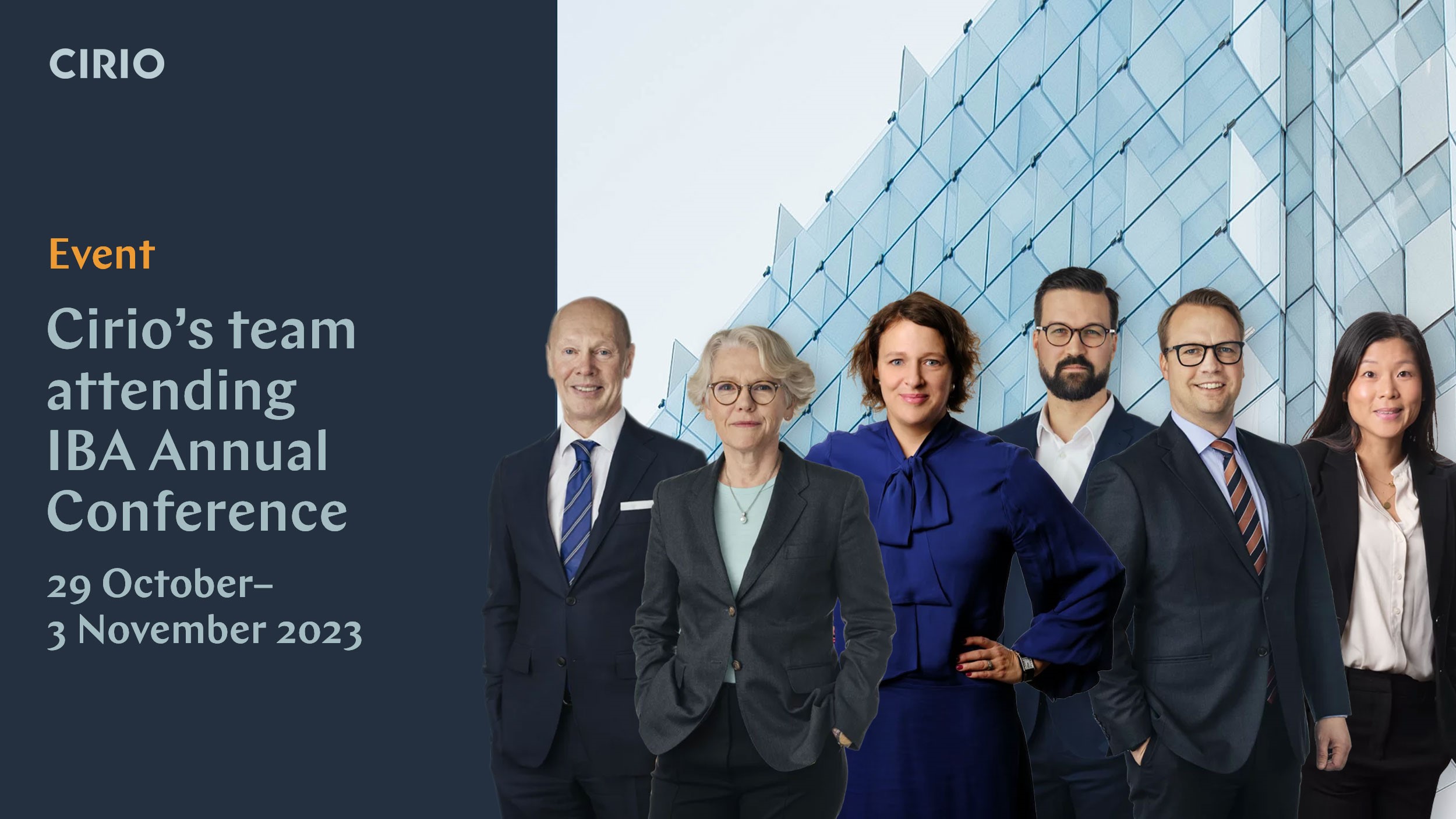 IBA Annual Conference in Paris 2023
IBA Annual Conference in Paris 2023
Originally founded in 1918, the firm adopted the name Cirio a hundred years later out of a desire to take a more active role in a new and exciting era. An era where globalization and disruptive technologies create significant business opportunities but also complex questions to answer.
Cirio is a full-service business firm. We have categorized our legal expertise into four areas that reflect our clients' needs for legal services namely; Transactional Services,  Business Strategy and Operations Services,  Special Situations Services (including Dispute Resolution and Restructuring and Insolvency) and Collaborative Innovation. We aim to be a long-term and sustainable strategic partner to our clients. Based on modern values and working methods, we combine brilliance in legal advice with care for the individual.
Cirio's team attending the IBA Annual Conference 2023 is happy to meet you in Paris 29 October – 3 November!
If you would like to book an appointment with the team, please send an email to: ibaparis2023@cirio.se
See you in Paris!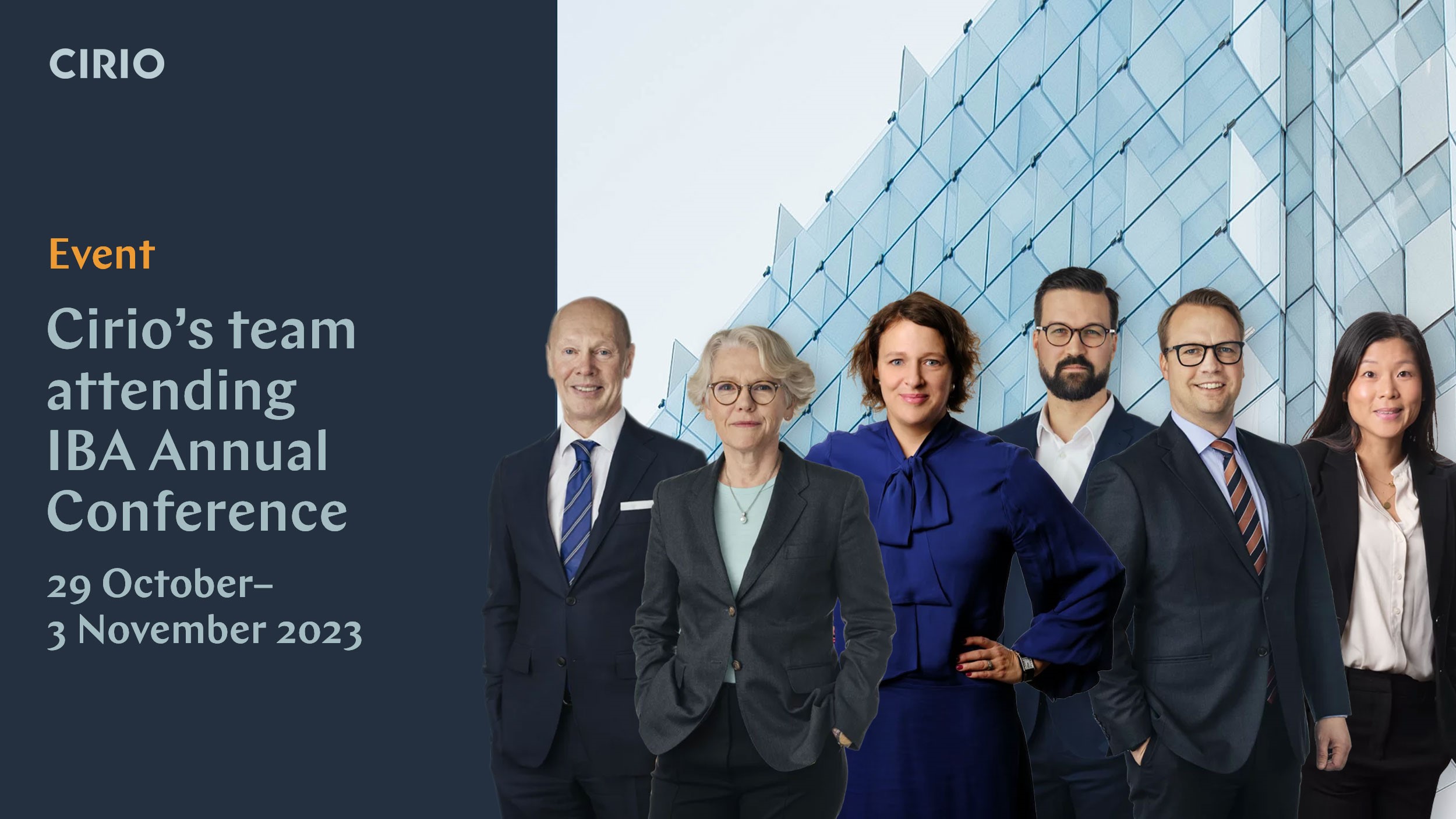 Ursäkta, vi kunde inte hitta några inlägg. Försök med en annan sökning.