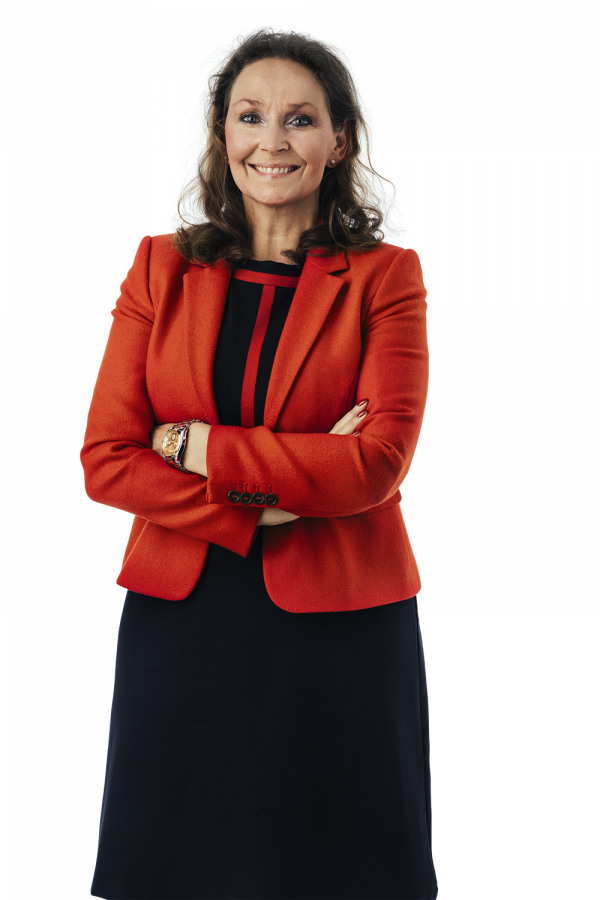 Testimonials from clients, Legal 500
"Caroline Olstedt Carlström has expert knowledge of privacy."
"The team is led by one of Sweden's best privacy lawyers, Caroline Olstedt Carlström."
"Caroline Olstedt Carlström has an outstandingly high level of knowledge of the Swedish and EU privacy regulation. She has also a very high level of understanding of the business' needs within this area."
"Caroline Olstedt Carlström has a pedagogic talent to explain complex rules."
"Interested in our business and flexible."
Clients describe Caroline Olstedt Carlström as "one of the leading experts in the area of personal data protection." – Chambers Europe
Caroline Olstedt Carlström
Caroline is head of Cirios's Data Privacy group. She has more than 17 years' experience of international data protection and has served as legal and strategic advisor to companies in the IT, media, telecommunications, energy, finance and biotech sectors. Caroline's broad experience in data privacy covers a wide range of operational, compliance, regulatory, strategic and policy aspects.
She has advised some of the world's largest organisations on issues such as international data transfers, regulatory compliance and product development. For five years she also served as Vice President Privacy at Klarna Bank, with global responsibility for Klarna group's data protection strategy and compliance, managing its Global Privacy Office.
Caroline Olstedt Carlström's in-depth expertise in data protection issues ranging from GDPR compliance to acting as a data protection officer. Her strength in fine and administrative proceedings for high-profile clients complements her offering. Caroline is ranked in the Spotlight table by Chambers & Partners.
"Caroline Olstedt Carlström is a notable practitioner in the Swedish market. Great depth of knowledge and also a sounding board for day-to-day issues." - Legal 500. Read more under the section Rankings and reviews.
CV
| | |
| --- | --- |
| 2019 | Cirio Law Firm |
| 2017 - 2018 | Lindahl law firm, Partner |
| 2016 - 2017 | IAPP – International Association of Privacy Professionals, European Advisory Board Member |
| 2012 - 2017 | Klarna Bank AB, Vice President Privacy |
| 2000 - 2012 | DLA Piper Sweden, Senior Associate |
| 1999 - 2000 | Öhrlings PriceWaterhouseCoopers, International Tax consultant |
| 1997 - 1999 | Styrbjörn Gärde Law firm, Associate |
Education
| | |
| --- | --- |
| 1997 | Stockholm University, L.LM. |
Membership
Member of the Swedish Bar Association since 2017 (earlier 2003-2012)
Forum för Dataskydd, Swedish Data Protection Forum
IAPP International Association of Privacy Professionals
Testimonials from clients, Legal 500
"Caroline Olstedt Carlström has expert knowledge of privacy."
"The team is led by one of Sweden's best privacy lawyers, Caroline Olstedt Carlström."
"Caroline Olstedt Carlström has an outstandingly high level of knowledge of the Swedish and EU privacy regulation. She has also a very high level of understanding of the business' needs within this area."
"Caroline Olstedt Carlström has a pedagogic talent to explain complex rules."
"Interested in our business and flexible."
Clients describe Caroline Olstedt Carlström as "one of the leading experts in the area of personal data protection." – Chambers Europe
CV
| | |
| --- | --- |
| 2019 | Cirio Law Firm |
| 2017 - 2018 | Lindahl law firm, Partner |
| 2016 - 2017 | IAPP – International Association of Privacy Professionals, European Advisory Board Member |
| 2012 - 2017 | Klarna Bank AB, Vice President Privacy |
| 2000 - 2012 | DLA Piper Sweden, Senior Associate |
| 1999 - 2000 | Öhrlings PriceWaterhouseCoopers, International Tax consultant |
| 1997 - 1999 | Styrbjörn Gärde Law firm, Associate |
Education
| | |
| --- | --- |
| 1997 | Stockholm University, L.LM. |
Membership
Member of the Swedish Bar Association since 2017 (earlier 2003-2012)
Forum för Dataskydd, Swedish Data Protection Forum
IAPP International Association of Privacy Professionals