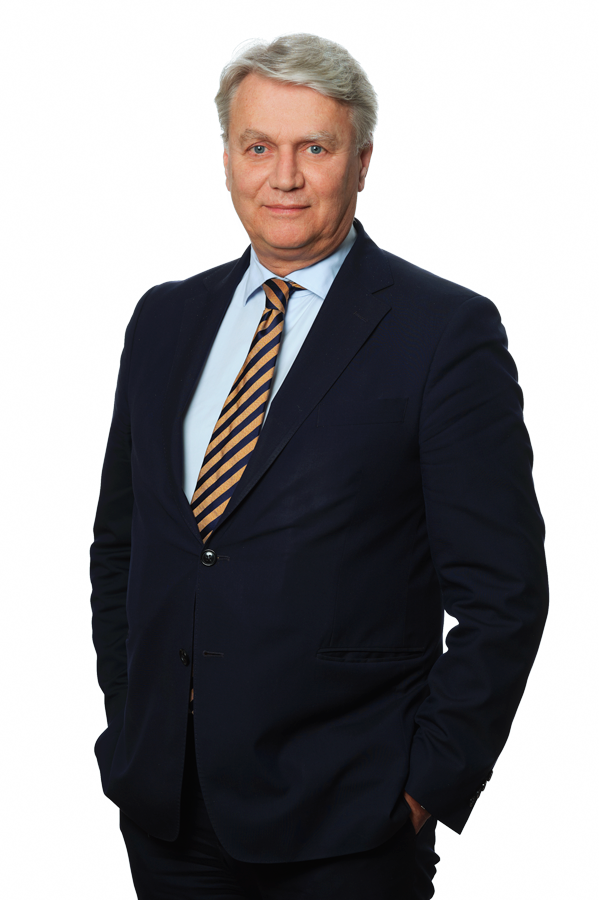 Odd Swarting har "extensive experience and a good market reputation" – Legal 500
Källor säger att han "excels in large cases thanks to his vast experience" – Chambers
Advokat Odd Swarting AB in cooperation with Cirio.
Odd Swarting is a senior counsel at Cirio within the sector group Life Science, Healthcare and Food He primarily advises clients in the life science, healthcare/pharmaceutical, medical device and also forestry and other industries. He focuses on regulatory and commercial matters for pharmaceuticals and other life science businesses (being biotech, pharma, Medtech, e-health, wellness and foods, as well as healthcare and elderly care), ranging from market access (pricing and subsidies) to close collaboration with health care professionals and marketing departments. His practice largely involves commercial contracts, research and development projects and issues pertaining to the public sector.
In addition, Odd counsels' clients during financial crises and on administering liquidations and restructurings.
Odd has 25 years' experience in providing qualified legal advice and has been ranked for many years as a leading Swedish lawyer by many institutes including Chambers and Legal 500 .
Odd has written numerous legal articles on life science law that have been published in The Life Sciences Law Review, Globe Law and Business, and Getting the Deal Through, Life Sciences.
CV
| | |
| --- | --- |
| 2020 | Cirio Law Firm |
| 2015 - 2019 | Calissendorff Swarting, Partner |
| 2003 - 2015 | Setterwalls Advokatbyrå, Partner |
| 1988 - 2002 | Advokatfirman Lindahl, Partner |
| 1985 - 1988 | Åbjörnsson & Wallander Advokatbyrå, Associate |
| 1983 - 1985 | District Court of Handen, junior judgeship |
Education
| | |
| --- | --- |
| 1982 | University of Stockholm, Master of Law (LL.M.), and financial studies |
Membership
| | |
| --- | --- |
| 1988 | Swedish Bar Association |
| 2007 | Chairman and Deputy Chairman of UNICEF Sweden (2007-) and chairman of the election committee |
| 2003 - 2015 | Chairman of REKON (The Restructuring and Bankruptcy Trustees' Organization in Sweden) (2003-2015) |
| 1997 | The Swedish Sports Confederation's Legal Committee and Vice chair Swedish Football Association License Committee |
| 2006 | The Swedish Sports Confederation's Legal Committee and Vice chair Swedish Football Association License Committee |
| 2015 - 2019 | Ordförande i SALK |
| 2012 - 2014 | AIK Ice hockey Club |
| 2009 - 2010 | Expert in the Official Report of the Swedish Government on united insolvency laws, on purchases of movables and on registered pledges (2014-2015) and on entrepreneurs (2015-2016) |
Odd Swarting har "extensive experience and a good market reputation" – Legal 500
Källor säger att han "excels in large cases thanks to his vast experience" – Chambers
CV
| | |
| --- | --- |
| 2020 | Cirio Law Firm |
| 2015 - 2019 | Calissendorff Swarting, Partner |
| 2003 - 2015 | Setterwalls Advokatbyrå, Partner |
| 1988 - 2002 | Advokatfirman Lindahl, Partner |
| 1985 - 1988 | Åbjörnsson & Wallander Advokatbyrå, Associate |
| 1983 - 1985 | District Court of Handen, junior judgeship |
Education
| | |
| --- | --- |
| 1982 | University of Stockholm, Master of Law (LL.M.), and financial studies |
Membership
| | |
| --- | --- |
| 1988 | Swedish Bar Association |
| 2007 | Chairman and Deputy Chairman of UNICEF Sweden (2007-) and chairman of the election committee |
| 2003 - 2015 | Chairman of REKON (The Restructuring and Bankruptcy Trustees' Organization in Sweden) (2003-2015) |
| 1997 | The Swedish Sports Confederation's Legal Committee and Vice chair Swedish Football Association License Committee |
| 2006 | The Swedish Sports Confederation's Legal Committee and Vice chair Swedish Football Association License Committee |
| 2015 - 2019 | Ordförande i SALK |
| 2012 - 2014 | AIK Ice hockey Club |
| 2009 - 2010 | Expert in the Official Report of the Swedish Government on united insolvency laws, on purchases of movables and on registered pledges (2014-2015) and on entrepreneurs (2015-2016) |